My Artist Statement, Art Exhibit:
I spend countless enjoyable hours on the facets of digital photography, and the aspect of creating Fine Art with my camera. My idea of the First Kiss concept photo and the passion behind it resulted in using a microscope with a high intensity light. The corner of the rose was placed in a small glass dish on its side. The digital camera was connected to the microscope using many different attachments. The view and composition I had created in my mind was only visible tethering (connecting) the camera to a laptop so I could see through the lens and positioning the rose just right without moving the camera. After many attempts, I created the sincerity and warm sensation of the First Kiss. Where nothing around it mattered, and the focus and intensity did not even allow of slither of light to enter between the two petals of the rose.
My work is of experimental photography pushing the boundaries and taking risks to create work that has never seen before. Art in which, you may not realize what it is, as you are drawn to the piece of curiosity and interest, your eyes become transfixed and hopefully smile as you draw in closer. After careful inspection to see that it is a Rose, Kissing for the First Time.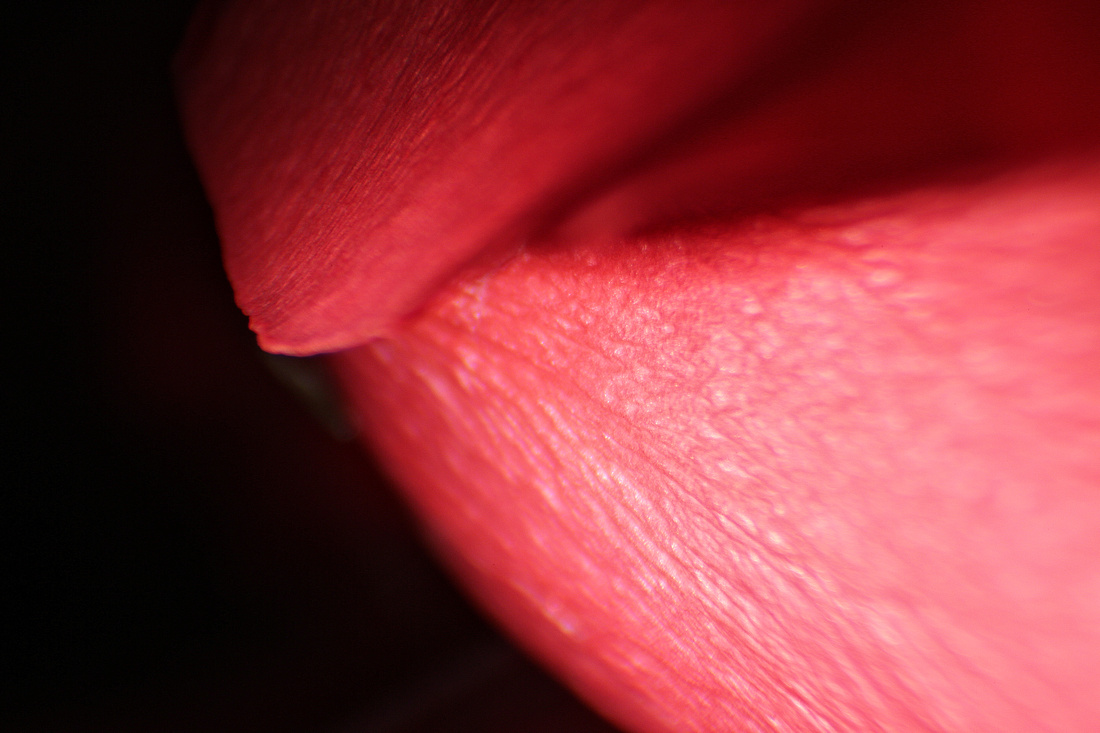 Two Lips First Kiss